Whether you want to try origami or become a better budgeter, it's never been easier to learn a new skill. Here are 8 helpful online classes to try
For most people, personal development is a lifelong journey. But as much as you've always wanted to learn Mandarin or take a hip hop class, who has the time? You do, thanks to a range of new, inexpensive (and sometimes even free!) online classes that are cropping up. From the comfort of your own home, you can learn cooking from a celebrity chef, practice the perfect pirouette alongside one of the country's leading classical ballet dancers, or learn to be your authentic self with model/actor RuPaul as your coach.
Cook Up a Storm

Lots of celebrity chefs have taken their talents to the Internet. One buzzworthy new teacher: Gordon Ramsay who's joined the MasterClass family to teach a cooking class. (MasterClass offers online courses from more than 85 notables from around the world; you can take unlimited classes for a $15 per month subscription fee.)

While Ramsay is known for his racy language and scolding in the popular TV show "Hell's Kitchen," you'll see a tamer version of the culinary wizard in this MasterClass. Ramsay offers 15 lessons, teaching students how to cook restaurant-style dishes. He weaves in a number of cooking techniques with each recipe. Ramsay is patient but moves at a brisk pace.

Get Crafty

YouTube has many excellent free video tutorials. One shining example is "Origami with Jo Nakashima," a YouTube channel where the Brazilian nikkei shows off his origami skills in dozens of videos. Viewers can follow along, learning how to make everything from an origami peacock to an origami Jedi Master. Nakashima works slowly (helpful accompanying graphics are often edited in), so you'll have a completed project (and a new piece of home decor or a gift for a friend) in around half an hour.

Learn a New Language

Lots of apps promise how to teach you to read, write or speak a new language, all from your phone. Memrise is one of the more popular ones, featuring leveled courses for 21 different languages. Some features are free, while a "pro membership" with additional features is available for a $9 per month subscription fee. Each lesson uses listening exercises, flashcards and multiple choice questions to drill you on new words and phrases. One feature you may appreciate: Learn with Locals, which pairs words with videos of native speakers who speak the phrase and demonstrate it for better understanding, For example, when describing cold weather, the native speaker might shiver. In addition, Memrise uses elaborate encoding to help you remember what you've learned by creating an association between the translation and the words you are familiar with. For example, one course helps users associate the Spanish word aburrido with its English translation of boring by stating, "It's aburrido to eat a burrito with every meal." Such cues prove to be helpful when you're trying to learn a great deal of content all at once.

Be Your Authentic Self

You may know him from the hit TV show, "RuPaul's Drag Race." Now the Emmy-winning host and performer is sharing an intimate look at his personal journey to self-realization. In his 11-lesson course on MasterClass, RuPaul attempts to teach you how to present your best self to the world. A few examples: In the fourth lesson, he talks about how to "cultivate your tribe" and find the people in your life who will constantly lift you up rather than bring you down. Another session, "seeing yourself," details how to accept your past, including what's gone wrong, and understand how to overcome painful emotions. You'll also get lots of colorful runway advice that's practical in real life, too. For example, learn how to work any room you walk into and exude confidence, even in uncomfortable situations. You'll walk away from the course with one message: Be true to yourself.

Perfect Your Plié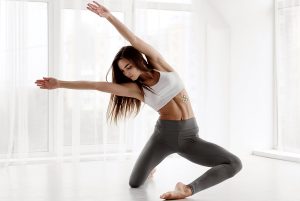 Whether you've never taken ballet or just want to resurrect some skills from the classes you took as a kid, Misty Copeland's MasterClass can help. In 2015, Copeland became the first African American woman to be promoted to principal dancer in American Ballet Theatre's 75-year history. In her class, Copeland breaks down a series of classical moves at the bar (expect to learn plié, temps lié and chassé) but she'll also reveal technical tricks she's recently worked out and talk about the guidance she's received from other artists, including Prince.

Bonus: She performs a dazzling, solo variation from Swan Lake, along with a duet with American Ballet Theatre soloist Calvin Royal III. As she's teaching ballet techniques, Copeland also provides insight into what it takes to be more accepting of yourself and gain greater confidence. "As a mentor, it's important to me to set a positive example for athletes and artists and show that with the right work ethic, all dreams are possible," she notes in one course introduction. "I hope students walk away with a simple way of approaching ballet technique. But, more importantly, what it takes to be confident, to accept who you are, and embrace who you want to be in the future."

Master the Art of Negotiating

Whether you're trying to get a toddler to eat his dinner or attempting to close a deal, learning how to negotiate is a key skill everyone should pick up. So why not learn from a master negotiator? Chris Voss, a Georgetown University professor who spent 24 years as a lead hostage negotiator for the FBI, teaches a MasterClass on negotiating that performs double duty: While captivating listeners with harrowing tales from his career, Voss also deconstructs his tactics so that you can incorporate them into your daily life. In over 18 lessons (each of which lasts between five and 20 minutes), Voss shares insider tricks, including how to read body language and how to attain your objects through collaboration and tactical empathy, two keys to becoming a great negotiator. Along the way, Voss shares tales of a hostage negotiator who successfully outwitted Al Qaeda and has captivating stories to tell.

Get Into the Groove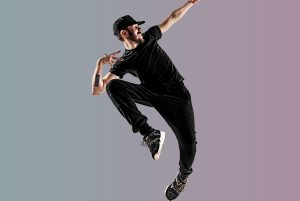 If a ballet course from a master of the art sounds a bit too intimidating, Groove Therapy classes (https://courses.groovetherapy101.com/) might be the ticket. Billed as online dance courses "made specifically for people who thought it was too late to start learning," the coursework includes dozens of short tutorials that will help you have more fun on the dance floor. In a beginning course, you'll learn iconic dances like the running man, moonwalk and the wave, and instructor Vanessa Varghese will reveal how to do moves from icons like Janet Jackson, Vanilla Ice and Will Smith. Groove Therapy offers several package deals, and you can level up as you go.

Practice Mindfulness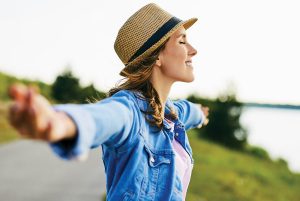 Ever wish you could live in the moment? Learn how to access joy by connecting with the life that surrounds you in nature in a mindfulness course taught by Zen Master Thich Nhat Hanh. Available through udemy.com, an online provider of business and personal courses, the class is available for $13.95. Students will learn a number of tactics, including how to learn from your past and release anxiety about your future; reflect upon your connection with nature and to all life; and access ancient Buddhist teachings to release suffering and become more compassionate. After 15 lectures that span two hours, you will leave more aware of how to use mindfulness in your everyday life to bring more joy and compassion to yourself and those around you.
© Martin-dm; Westend61; RoBeDeRo; Maskot